Something About Our Clinic
Cure Zone Homoeopathic Clinic & Psychological Counselling Center Established in the year 2010, in Katni City, It is known to provide top service in the following categories:Homeopathic Doctor, Gynaecologist & Obstetrician Doctor, General Physician Doctor, Paediatricians, Dermatologists, Sexologist Doctor, Skin Care Clinic, Piles Doctor

"Good health is the best long term investment you can make in life. Invest in your good health with homoeopathy."

Cure Zone Homeopathic Clinic has been successfully treating patients for more than 12 years now. Her deep knowledge of homoeopathy, empathetic approach towards patients and diagnostic skills have helped build a loyal patient base.
Patients of all age groups depend on her homoeopathy Clinic for all their treatment requirements. People from all walks of life – from celebrities to middle class families, from infants to geriatrics are regular patients at her homoeopathy Clinic.

Something About Our Doctor
Dr. V.B. Khare did B.H.M.S from R.K.D.F. Homoeopathic Medical College & Hospital. Bhopal followed with PGDPC (Post Graduation Diploma in Psychological Counselling) & NLP (Neuro Lingustic Programmer) with more than 13 years of clinical experience & has successfully treated many patients of Acute & Chronic Ailment with Homoeopathy. Doctor V.B Khare is currently practicing from Katni M.P, city in India.
Specialized in treating patients of Eczema-Psoriasis- Chronic Dermatitis, Leucoderma, Lichen Warts, Molluscum.
He has well-developed interpersonal, communication and listening skills for case-taking and patient management and is also equipped with a team of assisting doctors to help him in case-taking, follow-ups and superior patient experience.
The Global & Online Clinic helps patients with quality and timely online consultations and doorstep delivery of quality international class homeopathy medicines.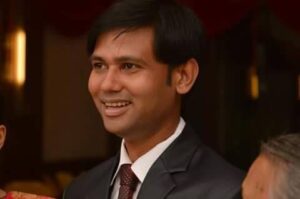 Our Mission, Vision & Values